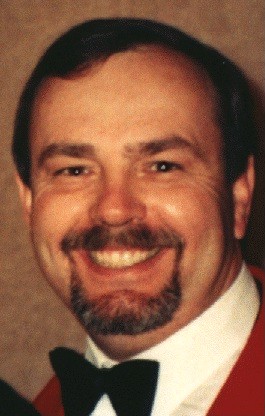 Magician & Balloon Artists

Member and Vice-President 2000 Society of American Magicians #112

1st Place Winner Close-up Magic 1991 & 1997

14 years experience performing STAGE, CLOSE-UP AND TABLE MAGIC at various Corporate, Private, Adult , KID Events and Restaurants.

Member: The "US Balloon Network" Pioneer Balloon Company Review Board 11 years sculpting and entertaining with balloons to the delight of old and young alike!
I was born (April Fool's Day) and raised in South Boston Va. until I joined the U.S. AIR FORCE in 1978. My first Tour of duty was at Osan Air base, Korea. While in Korea, I was able to participate in the filming of a movie called INCHON by One-way Production's! Stars in the movie were Sir Laurence Olivier, David Jansen, Ben Gazzara, Jacqueline Bisset, Richard Roundtree and yours truely.
I got the bug for performing at this time, I just didn't know it yet. I left Korea and went to California where I worked as a volunteer for abused children for a number of months. This is when I found out that I had a way with kids, they responded to me! One day I decided to use a magic trick as a way to approach a little girl who had suffered greatly at the hands of an abusive parent. She was scared to death of all adults but she liked magic and she took a liking to me because of the magic.
From that point on I used magic every chance I could to help the kids. Soon a lady asked me if I could do her son's birthday party and the next thing I knew I was performing at a couple birthday parties a month. After a while I was making more money working part-time as a magician than I did at my regular job. It took a bit, but finally I saw the light and became a full-time magician. That was 10 years ago and now I perform at about 350 events (CORPORATE EVENTS, PRIVATE PARTIES, KID'S EVENTS, ADULT CELEBRATIONS, SCHOOLS, RESTAURANTS, MOVIES, COMMERCIALS, TRADE SHOWS, CONVENTIONS, ETC.) per year in the San Francisco Bay Area.
Elected Vice-President Society of American Magicians #112 for 2000.