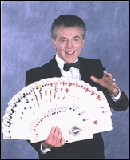 Born on January 1, 1927 James Mark Wilson has carved out a unique and enviable place in magic history.

Magic (world's largest selling independent magazine for magicians), named Mark Wilson one of the top ten most influential American magicians of the 20th Century, along with… Harry Blackstone, Cardini, David Copperfield, Doug Henning, Houdini, Siegfried and Roy, Harlan Tarbell, Howard Thurston, and Dai Vernon.

(Note- The magicwebchannel that you are visiting right now would not exist today without the support, encouragement and advice of Mark Wilson.
He was the first person I met with to show my dream for a magic portal, way back in 1999, and Mark not only helped us plan out the website, provided us with invaluable assistance in many areas of the development of this massive project. We are honored to have Mark as a founding member of the Panel of Magic Advisors, as well as one of the very first inductees here in the Internet Magic Hall of Fame - Steve Dacri)

When James Mark Wilson was 8 years old, he watched a magician perform and decided then & there the Art of Magic would become his own life calling.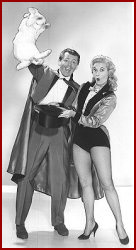 Five years later, he took a part-time job at a Magic shop in Dallas, Texas where his family had settled, and soon became a demonstator and later a salesman of magical products. As his knowledge & magic skill's increased, it was not long after he started performing at small functions on the side. Later he enrolled in Souther Methodist University's School of Business Administration to major in advertising, positive that he could use magic as a means of selling products and services as well as entertainment.
By combining his knowledge of the art with his business training, he was confident that increasing interest would open new opportunity's. That was proven when Mark linked the old art of Magic with the newest form of communication, television. Mark's first television series, "Time for Magic" went on TV locally in Dallas, sponsored by the Dr. Pepper Bottling Company.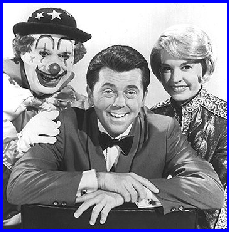 It was so well received, that more shows were sold in other cities, and six years later, Mark Wilson with the aid of his beautiful co-star Nani Darnell, became the first magician to present a weekly series on national television when his "Magic Land of Allakazam" began in 1959. The Show aired every Saturday Morning for Two Years on CBS, and them moved to ABC television network for another three years.
The Magic Land of Allakazam aired in Japan, Australia, New Zealand, and other countries throughout the world as well as the U.S.A. with "Rebo The Clown" played by Mr.Bev Bergeron, (who also is credited with writing and creating the many illusions that were used on the show.)
Mr.Wilson also hosted a series of magic tv specials:"Mark Wilson's Magic Circus!"in the 1970's. These specials featured his wife Nani,their second son Greg and again "Rebo The Clown" aka Mr.Bev Bergeron. In addition to the six Magic Circus specials, the Magic of Mark Wilson syndicated series, four HBO Magic Specials, and numerous international television specials produced in England, China, Korea, Japan, Brazil and other countries around the world made Mark Wilson the most-watched magical entertainer in history.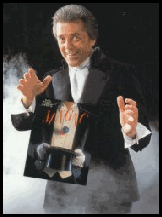 It was estimated that the number of viewers who watched Mark Wilson in one single show was greater than the total number of people who saw Harry Houdini during his entire lifetime!
In 1980, Mark Wilson became the first western magician to perform in Mainland China since the founding of the People's Republic. Mark, along with his troupe of twenty, plus three tons of equipment, toured China as the guest of the Ministry of Culture.
Besides his many television credits, Mark Wilson's company prepares entertainment packages for world's finest theme parks, world's fairs, and expositions, including...Hall of Magic Pavilion, New York World's Fair ... ATT's Magic of the Telephone Pavilion, Hemisfair ... Disneyland ... Disney World, all Busch Gardens, Six Flags and Kings Entertainment Parks. Currently: "Backstage Secrets" at Legoland in Carlsbad, CA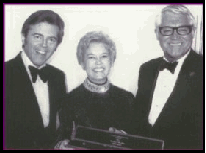 Mark has also instructed Hollywood's top stars in the performance of magic. Including Cary Grant, Tony Curtis, Peter Falk, Dick Van Dyke, Bill Bixby, Jackie Gleason, Cher, Johnny Carson, and Burt Reynolds.
Together with Walter B. Gibson, Mark wrote the book "Mark Wilson's Complete Course In Magic", which has been a best seller since it was first published. Translated into Italian, French and Chinese, with over 600,000 copies published, it is the most popular book of magic instruction in history.

It has been said that Mark Wilson is the world's most honored magician. Twice "Magician Of The Year" by the Academy of Magical Arts/Magic Castle… Inducted into the Magician's Hall of Fame by the Society of American Magicians… Superstar of Magic Award by the International Brotherhood of Magicians...Member of the Inner Magic Circle with Gold Star by The Magic Circle, and many other national and international awards.
More Mark WIlson...his many credits highlighted here.