<![if !vml]> <![endif]>
SUPER VEGAS XanGo Event on July 30th...
FREE TO ALL!!!!

Speakers:
--Dr. Frederic Templeman
--Sherman Unkefer
--Colli and David Butler
--Aaron Garrity (co-founder and COO)
July 30, 2005
10 a.m. – 4 p.m.

Sun Coast Hotel
9090 Alta Drive
Las Vegas, NV 89145
(702) 636-7111

NOTE: XanGo is underwriting this event, so the whole thing is FREE for everyone to attend!
This is a NOT-TO-BE-MISSED event!!!
(See the Doctor here)
The doctor himself...Dr. Frederic Templeman, the world's leading authority on Mangosteen, will be there in person, as will XanGo® distributor and network marketing guru Sherman Unkefer (creator of "The Magic Wand" system and CD, not to mention longtime distributors Colli and David Butler...plus one of the actual FOUNDERS of XanGo, Aaron Garrity..prepare to be blown away by this amazing line-up together for one fabulous event, right here in Las Vegas.
Call us to reserve your spot, and plan to be at the Suncoast for this wonderful event.
EVENT STARTS AT 10 AM SHARP WITH XANGO PRESIDENT AARON GARRITY.
This will be a major boost to your XanGo® business, and a IT'S COMPLETELY FREE for the opportunity to meet and talk with the most successful distributors in XanGo®, one of the actual FOUNDERS of the company, Aaron Garrity, as well as "Doctor Mangosteen" himself, the one and only Doc Templeman.
Block off your calendar, meanwhile and we will see you there!

---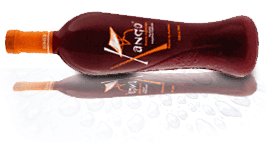 "In my opinion, the daily use of mangosteen along with a good multivitamin and mineral supplement is the optimal choice for those who recognize the value of supplementation."
- J. Frederic Templeman, MD
Hello Team! With this, our second newsletter, we have so much to tell you about! SInce our last newsletter, thousands of new distributors have come onboard, and our team has been the fastest growing team to date! Keep up the great work, and be prepared for those huge checks that will be coming, not yet, but sometime down the road. The first months are the hardest, the ones where you put a lot of effort and time in, and yet you see small checks popping into your mail box. This is the time when most people disappear, vanish into thin air, because they do not have faith in the future. They do not believe in the foundation they are building.
Those that stick with in, like Colli and David Butler, are now seeing six figure checks on a monthly basis, not to mention their share of the quarterly payouts from the global pool. It can happen FOR YOU, but only in you stay with it, and DO NOT GIVE UP!!!!
As Rick Thomas said to Jan and I when we first began this marvelous journey, "Give me a year, and I will show you amazing riches." Well, we are doing just that. We plan to build this business for AT LEAST two years, and we know that we will be rewarded with a huge residual income that will fill our bank accounts beyond our wildest dreams.
XanGo® will hit $1 billion in the near future, and that growth will impact us personally, as it will you, too, if you stick with it.
A great tool is to send people to this website (www.magicwebchannel.com) which will give them a lot of valuable information, on the product, and on the business opportunity.
And please call on either Jan or myself if you need advice, assistance or just need to talk. We are all in this together, and we are devoted to this business, and to YOUR success. We will talk to people for you, sign up distributers for you, and even arrange meetings for you. We will do whatever it takes to help you build your business and reach the levels you want to reach.
THANKS FOR YOUR FEEDBACK!
We appreciate all of ther calls and emails we have received about this new publication. Thanks for your support and encouragement. As we said in the first issue, if there is anything you'd like to see us cover, feel free to let us know. We are planning many special articles for future issues. 
Bravo to Our New 1K Distributors
The first HUGE milestone is to reach the 1K status. We want to congratulate Lauren Manzano and Doc Straube on hitting this goal so quickly. Both Lauren and Doc have told me that they plan to reach PREMIERE STATUS before the big 3rd Annual XanGo® Convention in November, and we believe they will hit it! Keep in mind that both Doc and Lauren have full time jobs outside of their XanGo® business, so they have not been able to devote much time to XanGo® yet...still they have managed to hit this plateau easily, and they are both well on their way to the upper reaches of the XanGo® world.
There are more distributors that are very close, and we expect to announce others in our next newsletter.
Remember this...Network marketing is one of the few industries that allows you to build an income that can be more lucrative than any mutual fund or stock market account and the residual checks don't have to stop coming when you stop working.

As I said, at one time, Aloe Vera, Ginseng and Ginkgo Biloba were all unknown products. All of these products became household names through network marketing.
XanGo™ is a very young, yet fast-growing and extremely profitable company. It started in 2002. Read More Here...