Xtreme Celebrities
Recent members of Steve's audiences in the Magic Parlor...
Celebrating Six Months of Shows with our magical friends from Texas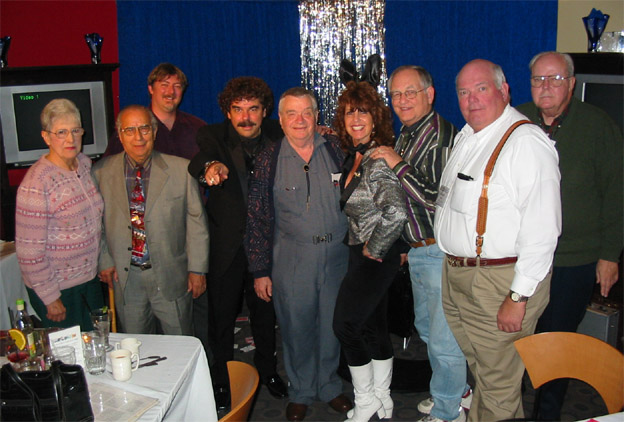 One of the final performances while we were still at The Orleans. The show is now in the O'SHEA'S COMEDY THEATER on the Las Vegas Strip.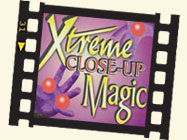 Vegas Celeb Photos

Carl Ballantine
Frankie Avalon
Robin Leach
Lance Burton
Rick Thomas
Rick Thomas and baby Tiger
Charles Brook
Bev Bergeron
Billy McComb
Scott Hitchcock
JaPictured here in the Magic Parlor following the show, they are, from left, the amazing Ramon Galindo and his lovely wife. Ramon is the very successful 82 year old Latino magician. He has received many awards and performed for 60 Years! He is a past president of all the Austin Magic Clubs & has held national office. I remember reading alll about him when I first began studying magic seriously; Chris Walden, who works for IBM but has been very active in magic for 20 years. He is secretary and newsletter publisher for the club. Next is a guy who looks a lot like me. Then it's Doc Seaton, who is the vice-president of SAM Assembly 206. My wife, bunnycam Jan is standing next to Ron Cartlidge, the president of SAM Assembly 206. In cool leather suspenders, its Bob Carroll, a member of SAM Assembly 206, a retired military man who is a policeman in Austin. Finally, it's Dick Todd, retired from Shell Oil Co., an avid magic collector, club member, and also a fellow member of The Magic Circle in London.

Las Vegas ONLY
Close-up Magic Show
Now in it's 10th smash month in Vegas, moved to the Imperial Palace, in the Imperial Palace Casino...
The perfect show for your group while visiting Vegas..