In London, Billy McComb demonstrates a mind reading effect
that puzzled everyone...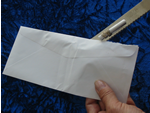 Skill Level: For all skill levels, with special material for part-time and full-time professionals.
Photo illustrated lessons.
Description: The theory, practice and actual performance of magic tricks that can be classified as ESP or mentalism demonstrations comprise this unique course, designed to teach you the key elements of a successful, entertaining performance, for fun or profit.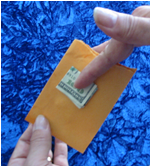 Says Steve, ".The popularity of mentalism, or ESP demonstrations has prompted us to offer this great course that teaches some amazing routines and reveals the secrets to a successful mentalism act.
Many of the tricks taught involve age old principles, but none of them require a great deal of skill, and several that can be performed with a week's practice.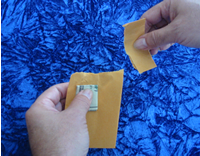 CLASS FORMAT: 4 Lessons are available online. Your secret class LINK is sent via email each week during a 5 week period.
Mentalism Online Course
4 Lessons
Lesson 1
Theory and Breakdown of Mentalism
Tables, Props, Key Effects
The Package - The Act
Clothing Protocol
The Presentation Twist
The Winning Mentalism Act
Effect 1 - In Sympathy
Lesson 2
5 Vital Tips to Improve or Enhance your Mentalism Act
Goal Setting Secrets
How to Construct the ideal act
Key to Successful Mentalism Act
Tricks to Avoid
PRO-TIP - getting more money for the new act
Effect 2 - Mind Image
Effect 3: Hoy's Tossed Deck
Lesson 3
Podium Presentation Pointers
Sound and Sound Systems
Portable Sound Systems
Microphone Use
Arrival Time
Case History
The Actor as Mentalist
Effect 4 - Zenith Color Prediction
Bonus Effect 5 -
Fingerprint Cards
Lesson 4
Marketing Secrets - Promoting the Act.
Car Dealer Promotion
Effect 6 - Bank Night
Effect 7 - Magazine X Factor
Effect 8 - ESP Card
Effect 9 - Newspaper Headline prediction
Special Offer: At the conclusion, students are invited to send in a video tape for a free evaluation and personal coaching session with Steve (a $100 value). Steve watches and critiques your performance, then tapes a personal coaching session for you, and returns the tape to you.
Price includes a free 6 month email consultation plan (a $100 value alone) which allows unlimited email consultation (on the business and performance aspects of these venues) with Steve after completing the course.
Mentalism Show Secrets - Price: $299.
Special Sale Price Until April 1, 2011 - $199. (save $100) - Purchase Now
Video Evaluation Option: Free with this course (for a limited time only)
Many of the courses include a Video Evaluation option. This invaluable tool is work more than the price of any of these courses. To participate, the student sends a video of his (or her) act, or a portion of the act (up to 6 minutes). Steve views it and tapes a personal, comprehensive commentary which offers coaching advice for enhancing your presentation.