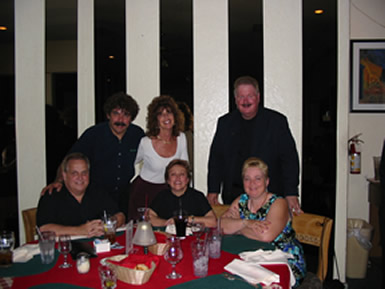 Performing magic at a gathering of friends...
Next Class begins: Start Anytime. Classes are ongoing at your own pace.
Skill Level: For all skill levels, with one or more grandchildren.
Call or email to enroll.
FOR ENROLLMENT INFORMATION, CLICK HERE, OR CALL (702) 253-9392
Description: If you want to have fun performing magic for friends and family or even business acquaintances, this course is for you.
How about breaking the ice at a gathering or party, or even during a date?
Steve teaches a few great routines that are highly effective for almost any situation.
The focus is on easy to do, highly impactful magic, with an emphasis on performing techniques that get you respect, and show you in the best possible light.
FiInally, Steve teaches 7 great routines, none that require a great deal of skill, and several that can be performed with a week's practice.
CLASS FORMAT: 4 Lessons are sent via email (and also available online) during a 5 week period.
Special Offer: At the conclusion, students are invited to send in a video tape for a free evaluation and personal coaching session with Steve (a $100 value). Steve watches and critiques your performance, then tapes a personal coaching session for you, and returns the tape to you.
Price includes a free 6 month email consultation plan (a $100 value alone) which allows unlimited email consultation (on the business and performance aspects of these venues) with Steve after completing the course.
Party Magic Secrets - Price: $299.
Special Sale Price Until Feb 14, 2009 - $199. (save $100) - Purchase Now
Video Evaluation Option: Free with this course (for a limited time only)
Many of the courses include a Video Evaluation option. This invaluable tool is work more than the price of any of these courses. To participate, the student sends a video of his (or her) act, or a portion of the act (up to 6 minutes). Steve views it and tapes a personal, comprehensive commentary which offers coaching advice for enhancing your presentation.