XanGo Company Profile
A recognized creator of the mangosteen supplement category, XanGo originated from the great minds of its six founders, who put into motion what has been revered for centuries - the power of the mangosteen fruit. The founders of XanGo wondered why this dietary supplement hadn't been brought to market before, due to its long history of use in traditional medicine for thousands of years. But in 2002, XanGo created a new category of supplements when it became the first company to market a premium mangosteen beverage, XanGo® Juice, to consumers worldwide.
XanGo is much more than a company producing a functional beverage. We see our mission very clearly, and that mission is to improve the global community we live in.
"We created the Xango™ Corporation to build something original, unique, and truly energizing in network marketing. From the corporate team, to the product, to the company's worldwide charitable efforts, we will revolutionize the direct selling business. We challenge you to fast-forward your success with the next generation of network marketing: Xango™."
Gary Hollister, CEO, The XanGo Corporation
The creative and ambitious drive behind XanGo includes founders Aaron Garrity, Gary Hollister, Joe Morton, Gordon Morton, Bryan Davis and Kent Wood. They were the first to take the necessary steps to bring this fruit and its benefits to the world. This innovative team of executives is dedicated to leading their category with the world's best mangosteen products. As a category creator, XanGo excels in its leadership role, delivering the best mangosteen supplement in the market. The founders' combination of vision, product focus, industry experience, business acumen and communications savvy has driven XanGo to rank among the fastest growing brands in the marketplace.
Based in Utah, XanGo is privately owned and powered by a global network of independent distributors. Due to the product's explosive growth and the much needed speed of bringing the product to the people faster than any other marketing method, XanGo founders' decision to employ a direct sales business model to distribute its product has served the company well. A young, exciting company with skyrocketing sales revenues requires this caliber of delivery and performance, so it can support its tremendous growth and high level of distribution. Leading a surging global network of enthusiastic independent distributors, the executive team is poised to ensure that XanGo's success progresses without limits.
Combining two words, xanthones and mangosteen, XanGo derives its name from the two elements that make it the unparalleled dietary supplement that it is, celebrating the goodness of its natural and historic discovery. Using an exclusive whole fruit puree of the Garcinia mangostana in its proprietary formula, XanGo® Juice unleashes the power of xanthones, a family of vigorous phytonutrients with antioxidant properties. Research shows xanthones can help achieve microbiological balance, boost immune-system health, promote joint flexibility and deliver positive mental support.
XanGo also finds time to actively support numerous philanthropic causes worldwide. Its partnership with Operation Kids, a public charity that supports a diverse group of effective children's charities, helps to improve education, safety, environment, health, welfare and well being for children around the world.
So what does a company like XanGo see for the future? A company built on focus, XanGo is intent on leading the market as the worldwide leader in mangosteen-based dietary supplementation and being the fastest nutritional products network marketing company in history to reach annual sales of $1 billion. With corporate and charitable goals alike, it's easy to see why XanGo is the new superstar in the health supplement industry.


Helping Individuals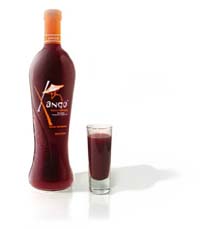 We accomplish our mission in two main ways. XanGo is the first company in the world to bring to market the incredible benefits of the complete Mangosteen fruit in a delicious, satisfying beverage. Our XanGo product will have a positive impact on the lives of countless people simply through the natural beneficial properties of the xanthone-rich Garcinia Mangostana. Of course, the second way in which we improve the lives of individuals is through the XanGo opportunity, which opens the door to limitless financial and personal success.
Helping The World
But XanGo is also committed to doing good for the global community. We have committed a portion of net profits from every single sale to charitable organizations. These are groups that work directly with communities to help them thrive and prosper. In this way, our success means an increased ability to have a positive influence on those in need.
Xango is completely and thoroughly dedicated to making a positive impact in the world. Doing good for individuals, for families, and for entire communities.
The Executive Team...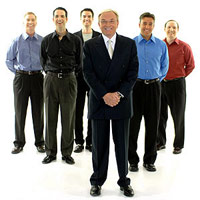 What does it take to run a successful network marketing company? It takes experience, of course, but it takes the right kind of experience. An executive team can have dozens of years of experience, but if they've never led a successful network marketing company, all that experience is worthless.
It takes a team that has been integral in bringing growth and profitability, in launching new successful products, in leading thousands of distributors to new and exciting levels of personal and financial success. and that's just what you get with the XanGo executive team.
- Remarkable Vision
- Inspired Leadership
- International Know-how
- Countless Successful Product Launches
- Real-world Distributor Field Experience
- Unparalleled Event Planning & Execution
- Vast Public Speaking Experience
- Unmatched Product Registration Expertise
AND SO MUCH MORE...
The Visionary
Gary Hollister has spent his entire career making big dreams come true. Gary's tremendous career has marveled all who have watched him lead powerful organizations. He guided one traditional sales company from $60 million to $250 million in annual sales in just five short years. Gary then turned his attention to the network marketing industry, where he successfully executed one corporation's turnaround strategy resulting in annual sales in excess of $120 million. Gary Hollister is an inspired leader who seeks to inspire those he leads. His forward-looking vision provides the path to XanGo's(TM) success.

The Professional
Aaron Garrity prepared for his career in network marketing by earning a Masters of Business Administration with an emphasis in Strategic Marketing, and a Doctorate of Jurisprudence in International Business Law. Aaron began his career in the fast-paced, brand-intense world of the cosmetics industry wherein he labored for three of the industry's powerhouses. Aaron went on to spend 10 years overseeing the marketing efforts of two industry-leading, international network marketing companies. With this firm background and an unrelenting drive to succeed, Aaron is poised to lead XanGo(TM) to stratospheric success.

The Communicator
Gordon Morton began his network marketing career at the tender age of eight, when he would help his dad pack orders in the family basement. After college, Gordon worked for several network marketing companies - with annual sales in the hundreds of millions of dollars - directing global sales efforts and overseeing marketing, communication, events, campaigns, incentives, and recognition. Gordon attributes his success to listening to, understanding, and acting on the input of distributors in the field. He knows this part of the business best since he was a top distributor in one of the industry's leading companies.

The Powerhouse
Joe Morton has been directly involved in the growth of various network marketing companies for over 14 years. Success seems to follow him wherever he goes. Under Joe's leadership, markets have grown by 400%, entire countries have been opened and developed, and several markets have become top grossers. It is Joe's determination, commitment, and workhorse attitude that allow him to achieve this kind of success. His peers have labeled him "The Nurturer" because of his absolute dedication to those he serves - the distributors. And it's these qualities that will ensure that the same level of success will follow him with XanGo(TM).

The Rainmaker
Bryan Davis is more than an accomplished attorney. After proving himself in the world of commerce by opening a highly successful chain of retail clothing stores, Bryan decided he wanted to accomplish even more. So he went to law school, then went on to work for one of the nation's largest employers. In his career he has negotiated international contracts worth billions of dollars. Bryan's extremely close ties to the legal community worldwide, along with his expertise in intellectual property rights, position XanGo to achieve unparalleled national and international success.

The Count
Kent Wood has a tremendous responsibility: Take a rapidly growing company whose sales revenues are skyrocketing and manage every element of its finances, from cash management and financial reporting, to budgeting and corporate tax planning. Good thing he's done it all before. Licensed as a CPA, with undergraduate and post-graduate degrees in Accounting, Kent spent years overseeing a number of financial responsibilities for some of the fastest growing companies in the U.S. His skill and experience combine to secure XanGo's financial success.


You Don't Want to Let This One Pass You By

If you've ever wanted to be at the right place at the right time, XanGo™ has all the pieces to the puzzle.
All of the market conditions are combining to create a business plan like no other.
If you have any question as to the timing of NUTRITIONAL PRODUCTS in the marketplace today, read Wellness Revolution by Paul Zane Pilzer (at any bookstore).
If you have any question as to the timing of Home-Based Business, just read your local newspaper or watch your TV news.

Join the Wellness Revolution today, embrace it -- it will change your life forever.
Become a DIstributor Now. Here's How.
TRY A BOTTLE FOR YOURSELF NOW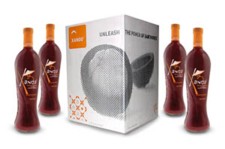 Note: price for a single bottle includes a $10 shipping surcharge. It costs $17 to ship a single bottle safely, so we must add this surcharge to cover that cost. It is much better to order wholesale, and we urge you to do that. but we are happy to accomodate requests for a single bottle of the juice.
Click Here Now to Order
or
\


Learn How to Order at Wholesale.
For wholesale and distributor details, call us today, or visit our special XanGo™ website here.