Each Pak Contains 2 current CD's, which could include "The Magic Wand" and "Mangosteen with Dr. Templeman" or others designed to build your business and tell the story, plus apromotional Newspaper ("Doctor's Choice") and a brochure ("33 Reasons"). You receive 100 sets, assembled in envelopes and ready for mailing or handing out. Save money with this package.
Note: we reserve the right to change the items found in these special Promo Paks.
PROMO PAK - (100 sets) - $300. Call us to purchase (702-376-4727)
PROMO PAK - (50 sets) - $170. Call us to purchase (702-376-4727)
PROMO PAK - (25 sets) - $100. Call us to purchase (702-376-4727)
PROMO PAK - (10 sets) - $40. Call us to purchase (702-376-4727)
---
CD - THE MAGIC WAND - by Sherman Unkefer
XanGo Juice Product and Opportunity Presentation by Sherman Unkefer. One of the most valuable tools you can use to find new distributors, its like having the master himself, Sherman Unkefer, at your meeting.
MAGIC WAND CD - (10 pak) Call us to purchase (702-376-4727)
---
Fighting the Fatal 5 by Dr. Stone, MD - A MUST-HAVE CD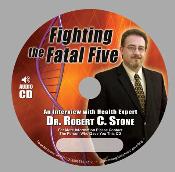 Fighting the Fatal 5 by Doctor Robert C. Stone, MD, DO, helps you understand that Mangosteen goes beyond the sick and afflicted and teaches people to accept it as a mainstream preventative supplement that must be consumed daily by everyone.
After your prospects listen to this CD, the only question they will have is Where do I get this stuff? Dr. Stone was a highly sought after pharmaceutical trainer before he dedicated his lifes passion to spreading the word of Mangosteen..
His list of credits include Pfizer, Bristol-Myers Squibb, Eli Lilly, and straZeneca. Once he realized the power of the Mangosteen, Dr. Stone left his lucrative training career to become a full time XanGo medical speaker and distributor.
Each CD comes in a full color sleeve with important teaching graphics on the back. People want a long and healthy life. This CD will answer that quest and motivate listeners to drink Xango daily.
Send this to all your members and get your current distributors on autoship and sharing this Xango by raising their belief in the product. Get new people dedicated to the belief in Xango as the finest Mangosteen product in the market place.
For orders, call us directly (702-376-4727)
---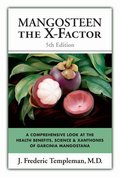 From the Back Cover:
"Why take a drug when a food will do?"
Pave the road to your success by using one of the best prospecting tools available.
This time-tested booklet unleashes the equation for optimum health as discussed by one of the most renowned experts on mangosteen. In this book, Dr. Templeman uncovers the mysteries behind the mandosteen fruit and explains why he is convinced that mangosteen will be the most successful food supplement ever.
Help your prospects gain an understanding of mangosteen's history, science, uses, and more by making this book a part of your "marketing tool box"!
50 pages
call us for orders
---